6 Man Cave Ideas to Turn Your Basement into the Ultimate Hangout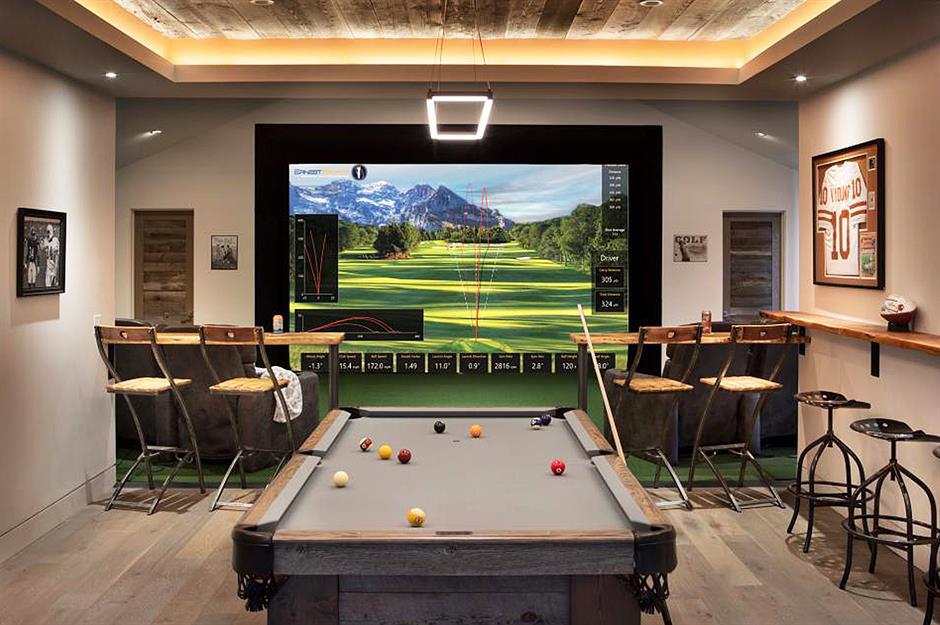 Comfy couch? Check. Big TV? Check. Now complete your basement with these cool man cave ideas.
Thinking about converting your spare room or shed into a man cave? Do it! A well-designed "man cave" creates an alluring space of fun and relaxation for everyone.
Man caves have evolved into much more than a dingy garage or basement areas with a couple of folding chairs (not that we don't still love having any space to escape to). Sleek lighting, flooring & wall decorations elevate the hangout spot while a bar and gaming tables provide activities for friends, family and neighbours to enjoy together.
Prepare to take your forgotten room to a retreat space that you, your mates and even the missus can enjoy!
1. Bookcase Hidden Door
Designing the coolest man cave space starts on the outside—with a hidden entrance. A bookcase hidden door looks like an unassuming place to organize your favourite reads, but it'll lead unsuspecting friends into a private den through a secret doorway. Half the fun will be walking through the door!
2. Game Table
Every legit manland has a game table of some kind, like air hockey, pool or ping pong table, to entertain the buddies. We think no man cave is complete without some sort of gaming!
3. Bar Cart
Two words come to mind when thinking about designing the ultimate man cave: industrial and rustic. We love the idea of having the bar on wheels, so you can move the party around the room as you please (and don't have to get up to get a drink).
4.

Mini Fridge
It goes without saying that you're going to need a way to keep your beers cold in the cave. You don't need anything fancy, as long as they keep the drinks cold for you and your mates! We also have a huge range of stubby coolers that you can have on hand to keep those drinks extra cold!
5.

Card Table
Want to huddle round and play some card games? There are many foldable card tables that you can get online that make this easy even in a smaller cave!
6. Bluetooth Speaker
No man cave is complete without your favourite music! There are so many good Bluetooth speakers around to suit all budgets so now even your mates can put on a playlist!
---
Leave a comment