Man breaks world record by paddling 38 miles in hollowed-out pumpkin


A man from Nebraska has broken a world record after paddling 38 miles down the Missouri River in a 'boat' crafted from a hollowed-out pumpkin.
Duane Hansen squashed the Guinness World Record on Saturday (27 August 22) – a day after his 60th birthday – while sitting in the 384kg pumpkin named 'Berta', which he grew himself.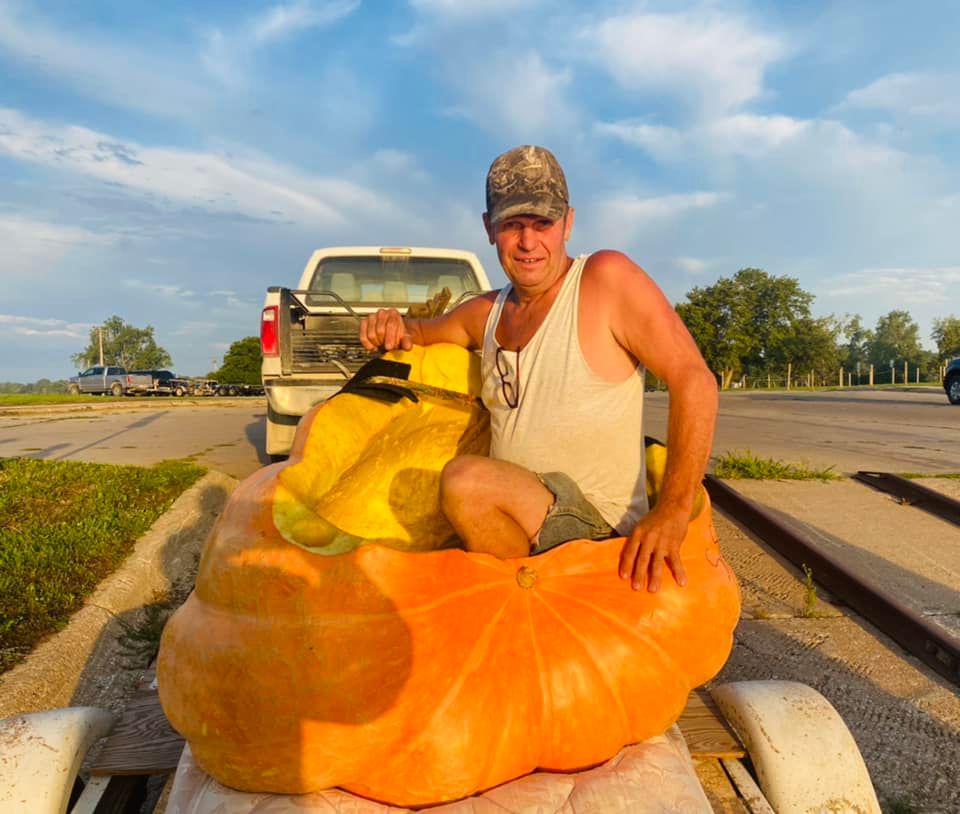 Photos posted to social media show the 60-year-old, who grows large pumpkins and vegetables as a hobby, crouched inside the giant floating pumpkin, which had a convenient beer can holder carved into the side. It reportedly took Hansen 11 hours to complete the journey.
"I went 38 miles down the river without standing up in that pumpkin and my knees still hurt," Hansen says in a video posted by Reuters. "I probably won't try this again. If somebody breaks this record, I will bow down to them because they are tough."
Speaking to local publication the Omaha World-Herald, Hansen reveals he navigated collisions with a sandbar and a rock, as well as low temperatures and heavy rain.
"I thought, 'I'll just paddle harder and warm up.' I wasn't thinking about quitting," he says. "I went another four to five miles and it rained again. Berta is only about eight inches above the water line. I've never paid so much attention for so long in my entire life. It was tough."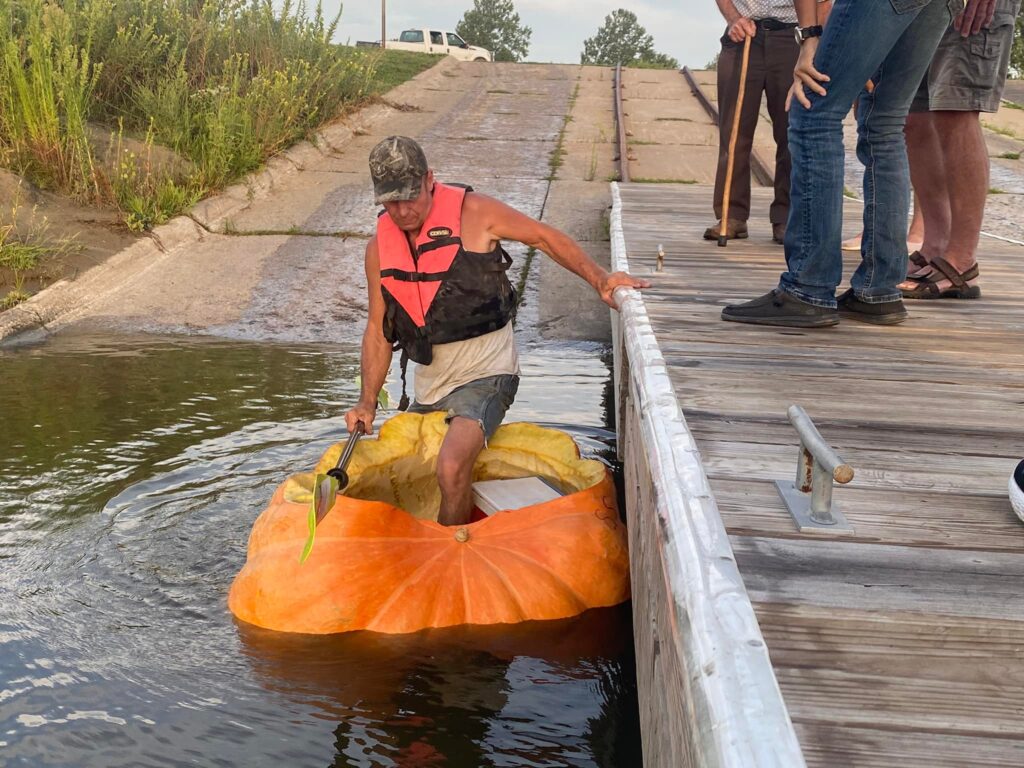 Hansen invited city officials to act as witnesses to his achievement, so it would be officially recognised by Guinness World Records. Officials said Hansen set off down the Missouri river around 7.30am and completed his journey just after 6.30pm.
A report in the Washington Post says the results are still pending validation, but that Hansen's journey would be eligible to beat the current record for 'longest journey by pumpkin boat'. This record is currently held by Rick Swenson, who travelled 25.5 miles in Grand Forks, North Dakota, in 2016.
Hansen faced plenty of other challenges aside from sore knees on his journey. He told News Channel Nebraska he'd had "to be on top of it the whole time," with waves from passing boats threatening to tip his pumpkin more than once.
"You've got to stop everything and just hold on and ride with those waves. That was bad," he said.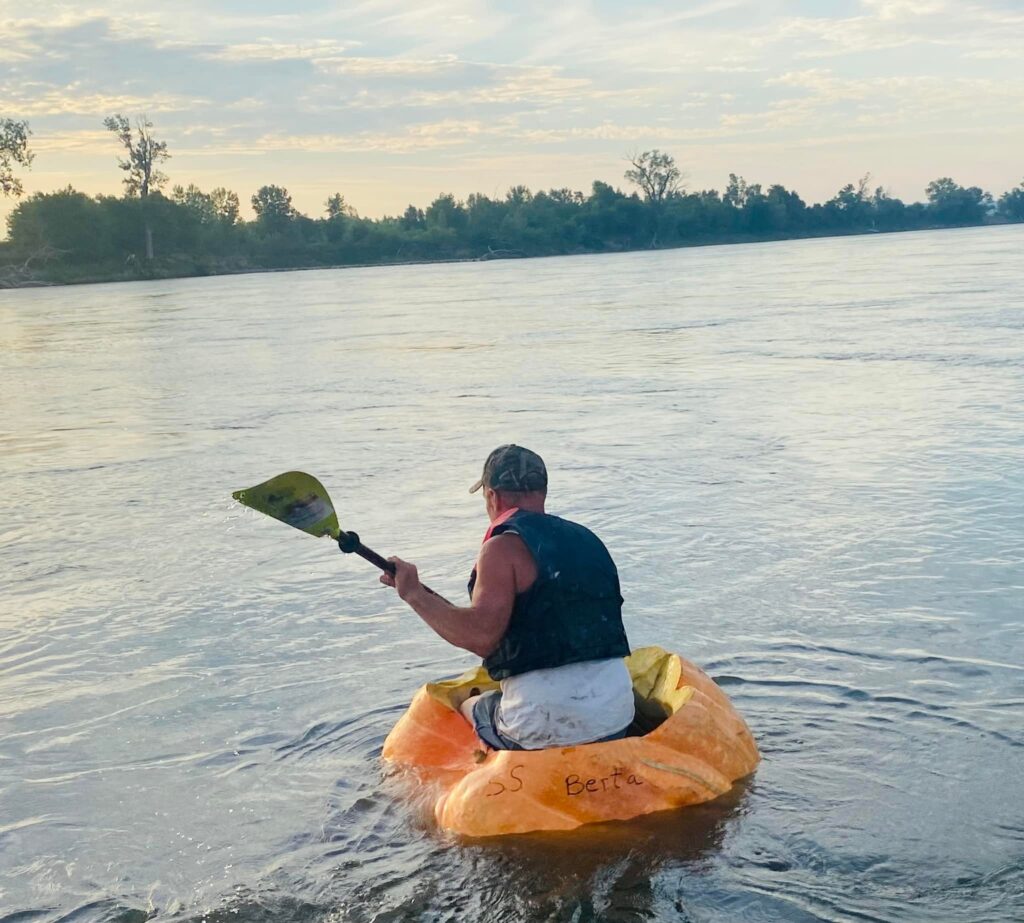 On social media, pumpkin puns have been pouring in from around the world. One Twitter post about Hansen's journey has gained over 127,000 'likes', with many comments wishing 'gourdspeed' to the 'Cinderfella'. Another popular comment simply asks: "Why?"
Hansen's wife, Allyson, was asked by News Channel Nebraska how it felt to have a world-record-holding husband. "I never know what's going to be next," she says.
---
Leave a comment